Muajhedin-e-Kahlq Iran was considered as the powerful armed opposition against Iran and its objectives was the evident overthrow of the Iranian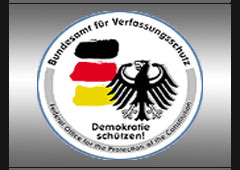 regime.

Until the fall of Saddam Hussein, the organization was in the spotlight by its National Liberation Army, the military wing of MKO that has launched many terrorist operations against Iran.

The National Council of Resistance of Iran, the political arm of MKO which is active in Europe and North America, has got the attention of the world due to its large-scale propaganda and systematic fund raising activities.

MKO has repeatedly succeeded to have public attention using its professional propagandistic skills.

The most significant example on the case are the self-immolation acts in London, Paris, Rome, Bern, under the pretext of French Security Police's raid on MKO bases due to their illegal fundraising activities and terrorist operations (The investigation on MKO headquarters in Paris and 12 other locations and the arrest of 150 members.)

In that raid 9 million US dollars in cash and highly advanced transmission facilities were found at MKO base.
The arrest warrant was issued for 11 of high-ranking officials and Maryam Rajavi, the wife of Masud Rajavi, the MKO leader. Maryam Rajavi, who is called the president – in exile of the organization, was released together with the other detainees.
This bulletin includes the clandestine activities of MKO and the process of their cooperation with Saddam Hussein, their current situation and importance. It also presents the totalitarian characteristic of the organization that has not denounced violence in its political struggle even after the disarmament of its military arm.