The leader of an exiled Iranian opposition group said on Tuesday it would agree to a United Nations plan to move residents of a dissident camp in Iraq to a new location, depending on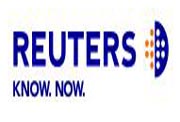 certain conditions and guarantees.
The settlement known as Camp Ashraf, some 65 km (40 miles) from Baghdad, is the base of the People's Mujahideen Organization of Iran, or PMOI, an Iranian opposition group that Washington officially considers a terrorist group.
The Iraqi government, which is friendly with Tehran, has said it intends to close down the camp, home to an estimated 3,000 Iranian dissidents, by the end of this year, leaving less than two weeks to work out a solution.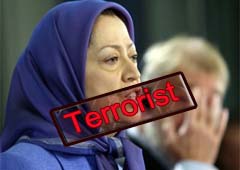 As described by U.S. officials on Monday, the U.N. plan would move the residents to a location near the Baghdad airport, where the United Nations would monitor them and process them for possible resettlement as refugees.
In a statement, PMOI leader Maryam Rajavi said the camp's residents were "in principle" prepared to relocate on condition that the United Nations, United States and European Union support and endorse the proposal and that the Iraqi government guarantee the residents' security and well-being.
The fate of Camp Ashraf is one of the main unresolved issues left over after U.S. forces withdrew from Iraq this month. Residents of the camp have long said they fear for their safety at the hands of Iraqi authorities without U.S. protection.
In April, the camp was the scene of clashes between residents and Iraqi security forces, during which 34 people were killed, according to a U.N. investigation.
U.S. officials have urged residents to accept the U.N. plan.
Rajavi said Baghdad had refused U.S., U.N. or European Union forces protecting the camp, so the group wanted "minimum" guarantees before it would accept the plan.
Its demands include no Iraqi forces being allowed within the camp, independent U.N. and U.S. observers based at the new settlement, the end of harassment of camp residents, provision of medical supplies and international supervision of the transfer of residents and all belongings to the new camp.
Resettling the dissidents in other countries will not be easy given that some may be afraid to return to Iran, where they could be viewed as enemies of the state, while others may be regarded as terrorists by the United States or other nations.
In the 1970s the group, which is also known as the Mujahadin-e Khalq (MEK), led a guerrilla campaign against the U.S.-backed Shah of Iran, including attacks on U.S. targets. It says it has since renounced violence.
Reporting By John Irish