The article has been written completely based on testimonies of some former members of the Mujahedin Khalq Organization and films and documents obtained from former Iraqi regime. It does not contain any personal position.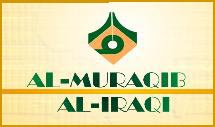 I woke up late in the morning. I fumbled toward my desk. As usual I took my cell phone to check my calls. I saw an unknown phone number that brought me totally on the alert. Immediately I called back, excited to know who would get the call…
The next day, I left home for a hotel in Baghdad while I hadn't slept the previous night at all. I wanted to visit a group of Iranians who had come to Iraq from both Europe and Iran for one single cause: revealing one of the most mysterious and active covert political and intelligence organizations that I had already gathered a little information about.
The organization was founded by a group of Islamist political activists, Mohammad Hanif nejad, Saeed Mohsen and Ali Asghar badeezadegan who started their armed struggle following the June 5th,1963 (Khordad 15th,1342) uprising in Iran. They were inspired by Latin America armed movements. Two years later in 1965 they founded their organization that was not named Mojahedin Khalq yet and was simply called the "Organization" by its members. Their cause was the overthrow of Pahlavi regime that arrested and executed a large number of the organization's activists shortly after. In 1971, thirteen MKO leaders including Massoud Rajavi were sentenced to death. Massoud Rajavi could suspiciously survive that death penalty.
The organization has never been a moderate one in its approaches. They never agreed with Islamist activists who were also struggling before the Revolution. Mr. Hassan Azizi [former MKO member]'s testimony proves the issue:"The MKO used to quarrel with Islamists in the prison. They used to offend them [their co-prisoners] telling them "Until we are, you mustn't be".
Asked about Massoud Rajavi's personality, he replied:"he is an evil under the cover of human." To support his claim, he said, "We got to know that the Iranian government had suspected one of the team bases that had housed the organization's number two, Musa Khiabani and his wife Azar Rezaiee and Massoud Rajavi's first wife, Ashraf Rabiee'.
"According to the group security regulations, the place had to be immediately abandoned for 48 hours in order to make sure about the safety of the place after that they could return. But Massoud Rajavi called from France and assured them that the base was not recognized [by security forces] and that they would be able to stay there. Then the government forces besieged the house and after two hours of armed clashes [the MKO] agents were killed. Besides, when all the group leaders were imprisoned and then executed by the Pahlavi regime, he [Rajavi] was the only one who survived."
He also said:"in 1383, National Council of Resistance was established by Iranian opposition movements including Kurdistan Democratic Party led by Dr. Qasemlou – who was suspiciously murdered in Viene, Austeria- National Democratic Front led by Hedayat Allah Matin Daftari and famous personalities like former Iranian president Abul Hassan BaniSadr. [The NCRI] intended to create a free region in Iranian Kurdistan. Following the hammering of Kurdistan by Iranian government, we were transferred to Alan Heights in Iraq, under Massoud Rajavi's order. [In Iraq] we were busy-minded with a question: what are we doing in a country hostile to Iran? There, the aims of the organization were not clear to members so most dissident members were killed by Rajavi in ambiguous ways."
By Mohammad Saad / Almurakeb-al-Iraqi
to be continued