Tribal elders in Mendeli region in Iraq voiced support for the Baghdad government's decision about expelling the terrorist Mojahedin-e Khalq Organization, and urged the government to close the MKO's case at the earliest.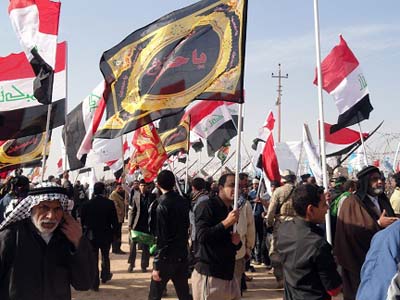 According to a report published by the Habilian Association – a human rights group formed of the families of 17,000 Iranian terror victims – the tribal elders attended a gathering in al-Hamayel village at the invitation of Neda tribe, a well-known tribe in Iraq.
Sheikh Haitham al-Nadavi one of the speakers of the gathering emphasized the support of the central government's decision to expel MKO from Iraq.
Recalling the disgraceful actions and stances of the MKO against the Iraqi Kurds, Sheikh Yayha al-Dalvi said Kurds are furious at the politicians who have forgotten the brutal positions and action of the MKO against Iraqis.
He went on to say that these tribes demand the politicians stand alongside their own people rather than advocating a terrorist cell which has been occupying a part of Iraq's soil for more than thirty years.
Another speaker at the gathering, Sheikh Sami Majul al-Nadavi, pointed out that "we have to support the government's firm decision to expel the MKO from Iraq".
He made reference to Iran-Iraq rapprochement, and stated, "Our interests require solid and extensive relations with Iran."