Three other members of the terrorist Mojahedin Khalq Organization fled from Camp Liberty [Temporary Transit Location], a former U.S. military base near the Baghdad International Airport,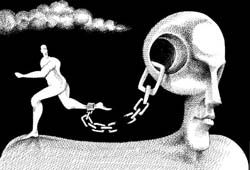 the Persian service of the Fars News Agency reported on Wednesday.
It had been decided that 3200 MKO members living in Camp New Iraq be relocated to Camp Liberty [TTL] in eight groups, each consisting of 400 members.
The Iraqi government has recently evacuated the fifth batch of 416 members of the group from Camp New Iraq.