A source with from within Camp Liberty [Temporary Transit Location] near Baghdad, said three members of the Mojahedin-e Khalq have stabbed one of their colleagues after he tried to flee and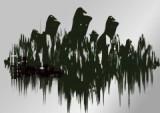 leave the camp.
According to the source, who sent a letter to Ashraf News, the victim is from the province of Kermanshah in Iran, and was born in 1973.
The source explained that the victim tried Monday night at twelve o'clock Baghdad time to escape from the camp and reach the Iraqi forces. He said that three other occupants of the camp saw him and tried to stop him and convince him to return, but when he refused to obey them they produced a knife and stabbed him.
According to the source, the victim was taken to a hospital in Baghdad because of the severity of the stab wound and deterioration of his health.
Ashraf News, Translated by Iran interlink