Three members of Mojahedin Khalq Organization have fled Camp Liberty [TTL] in Iraq, an Iraqi security official says.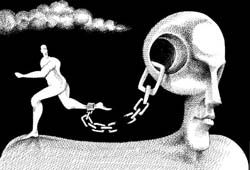 Two members of the MKO named Tofiq Soleymani and Jalal Nikpour fled Camp Liberty[TTL] on 6 a.m. local time on Monday, the Nahrain website quoted the official as saying.
The two fugitives immediately surrendered themselves to Iraqi security forces stationed near the camp.
The security source also said another MKO member, called Mohammad Hamadi, fled the camp.
According to reports 13 members of the group have fled over the last three weeks.