Foreign Ministry spokesman of Iran Ramin Mehmanparast has recently expressed his concern over the possibilities of provision a shelter in Azerbaijan to anti-Islamic regime People's Mujahedin of Iran (MEK) by the US and Israel.
Mehmanparast, at the same time, has warned that neighbors should take into account sensitiveness of this issue to Iran; otherwise Tehran's response will be severe. Statement is not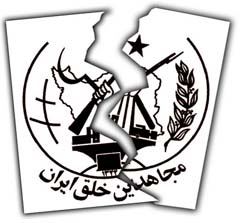 by chance.
It is another proof that Tehran tries to take preventive measures as Iran's statement is based on possibilities rather than true facts since West and Israel use Southern Azerbaijan national issue and internal and external anti-Iran regime in order to cause disorder in Iran.
MEK's survival began from 2009 when MEK was removed from the EU list of terrorist group. Besides between 2005-2009 MEK trained in the US military bases.
In April a group of American politicians asked for removal of MEK from the list of terrorist group. Such progress of the events enables us to believe that the offer will be accepted by the White House:
»Official Tehran is concerned about MEK. This organization was established by Shah Pehlevi as a close power to him. As the organization was established on basis of interests, instead of ideas, it changed its position. MEK has strong support and reputation both in and outside of Iran. This is well-organized organization. Being not a nationalist group, it meets the demands of the west with regard to overthrow of political power of Iran».
MEK also has media organizations broadcasting in the US. Although its TV broadcasting has been stopped for a while, it is expected to restore its broadcast for political pressure over Iranian government.
In April of this year US New Yorker magazine reported that MEK had received standard training that included communications, cryptography, small-unit tactics and weaponry. The training in the U.S. took place at the Department of Energy's Nevada National Security Site. The article also says that the purpose of the trainings was to commit terror attacks in Iran.
In order to penetrate into Iran MEK militants need to use territories of neighbor countries. However, permission of neighbor countries for it is not required. They may apply various methods that the terrorists use like entering different countries under different names through which they can enter Iran.
To settle such well-organized and trained armed groups within the territories of Azerbaijan is a dangerous as it might lead to destabilization in the country, as well as of statehood point of view. So, Azerbaijan itself would be interested in cooperation with Iran to prevent MEK militants from access to the country.
Reference – People's Mujahedin of Iran was founded in 1965 by a group of leftist Iranian university students. Although the goal was to establish a socialist republic in Iran, they offered establishment of Tovhid society.
MEK carried out various terror attacks in Iran in the 1970s, then fought against Iran during Iran-Iraq war. Despite recognition of new regime following Islamic Revolution MEK chose to struggle against Islamic regime after being subject to terror and torture. Group's armed wing is called National Liberation Army of Iran whose leader is Masoud Rajavi.
Gulnara Inanch, Turkishnews