Mujahedin-e Khalq organization (MK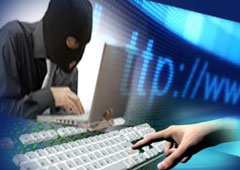 O, a.k.a. MEK and NCRI) has launched a page on its website recently, which is dedicated to receiving money from the website visitors titled as "donation".
This seems to be a notable act since MKO's traditional approaches of fundraising in the European countries still stand on place. These fundraisings are usually undertaken under the cover of charity works and titled as "social-financial" activities. The group's TV channel also launches programs named "collaboration" to achieve the same goal.
Many former MKO members, who have defected from the cult, believe the money that the MKO receives from such activities, is not sufficient even for covering a small part of the group's expenses; recruiting lobbyists from around the world, organizing various conferences on different occasions and the money spent on other activities to promote their goals, are just a portion of their costs.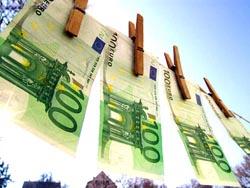 On the other side, knowing the cult doesn't enjoy the support of a lot of people who are willing to financially support it, and also that most of their supporters are living outside Iran and it has been a long time since they have been made to pay the group an amount of money monthly, a question is raised about the nature of such an activity at this moment.
There is an initial assumption which is mainly coming from the cult's critics and its defected members, which is that after Saddam's fall and the cessation of Ba'ath regime's financial support, the MKO is now facing a financial crisis and is trying to compensate for it in every possible way including the online fundraising.
But as mentioned before, since the MKO doesn't enjoy the public support, it won't be able to raise much money through this means. Although it is a fact that the MKO is suffering from a financial crisis, it doesn't seem the main reason behind the group's online fundraising is dealing with the crisis.
On the other hand, since it is possible to create various virtual accounts using different IPs from several countries in the internet, and there are many complicated ways to make the donors look a lot, online fundraising is a good approach for covering the cult's money laundering activities and also a good way to hide the real sources where the MKO is receiving its money from.
One of the most challenging problems the MKO is now facing, is that the group's bank accounts and financial transactions are under constant surveillance in Europe and that is why the cult's ringleaders are trying out all the possible ways to hide their sources of receiving money which are mainly composed of smuggling and illegal businesses.