14 Camp Hurriya Residents Depart for Albania
Press Statement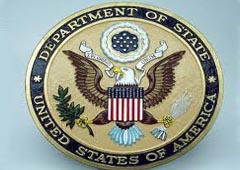 Jen Psaki
Spokesperson, Office of the Spokesperson
Washington, DC
May 16, 2013
On May 15 the first 14 Camp Hurriya residents departed Iraq for permanent relocation in Albania.
The United States expresses its appreciation to the Government of Albania for its generous humanitarian gesture to accept 210 former Camp Hurriya residents. Albania has been a strong partner of the United States in bringing peace and stability to Iraq.
The United States urges the Mujahedin-e Khalq leadership to cooperate fully with the UNHCR relocation process and to facilitate access by United Nations monitors to Camp Hurriya residents. The relocation of Camp Hurriya residents outside of Iraq is vital to their safety and security. It is the responsibility of the MEK leadership to facilitate for the residents of Camp Hurriya free and unfettered access to UN human rights monitors.
The United States reiterates its strong support for the efforts of UNHCR, the United Nations Assistance Mission for Iraq (UNAMI), and the Special Representative of the Secretary General Martin Kobler. We continue to emphasize that the camp and its residents must be secured in accordance with the December 25, 2011 Memorandum of Understanding between the United Nations and the Government of Iraq, and urge all involved parties to work together effectively on this.
PRN: 2013/0573