Discussing the role of the Mujahedin-e-Khalgh Organization in the Iraqi imposed war on Iran;
Four former members of the Muhajedin-e-Khalgh Organization known as MKO in a press conference in Tehran shed light on the role of the MKO in eight years of Iraqi war against Iran in the 1980s. The former MKO members said that since the beginning, the leaders of the organization were looking for a source of support for the group and the Iraqi-impos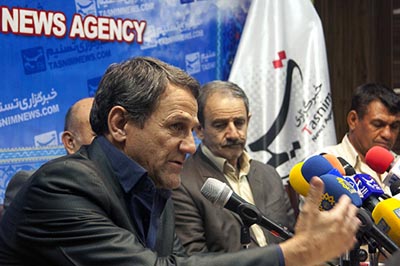 ed war provided them with the chance.
The press conference has been held as Iran is marking the sacred defense week which commemorates the 33rd anniversary of the beginning of the Iraqi imposed war on Iran back in 1980.
The group is notorious for carrying out numerous acts of terror against Iranian civilians and officials, involvement in the 1991 bloody repression of Shia Muslims in southern Iraq, and the massacre of Iraqi Kurds in the country's north under Saddam.
The last group of MKO terrorists at Camp Ashraf was evicted by the Iraqi government on September 11 to join other members of the terrorist group in the former US-held Camp Liberty, now called Camp Hurriya, near Baghdad International Airport where they are awaiting relocation to other countries.