Open letter of the MEK members' families to American lobbies of the group
John McCain, member of the US Senate;
John Bolton, former US Ambassador to the UN;
Robert Torricelli, former member of the US Senate;
We learned that you, prominent US politicians, have been invited by Maryam Rajavi to participate in the Mojahedin-e Khalq's gatherings in Tirana, Albania on different occasions.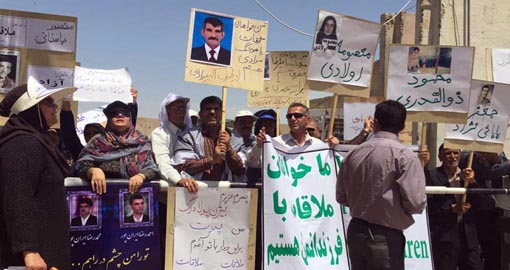 But we, the suffering families of the members of the MEK in Albania, are deprived of any contact with our loved ones. You are supporting an organization whose members do not have the right to any contact with the outside world, in particular their families.
The MEK is a destructive mind control cult which utilizes mind manipulation techniques to control its followers, and like any other cult, is strongly against any family relations. Behind the apparent democratic face of the cult, there is a notorious thought control system which denies the most basic human rights to members.
We urge you to ask the organization that you support to allow its members to benefit from the minimum right of contact with their families, many of whom have had no news from their loved ones for more than 30 years.
Families of the MEK members in Albania
June, 1st 2017