MKO had direct cooperation with al-Qaeda
Hakim: MKO had direct cooperation with al-Qaeda in past five years Baghdad
A member of Iraqi Supreme Islamic Assembly said on Wednesday that the terrorist Mujahedin-e Khalq Organization had direct cooperation with al-Qaeda group in the past five years.
Seyed Ammar Hakim told IRNA that the MKO members, in addition to direct cooperation with the al-Qaeda, had been accomplice in the Baathist regime crimes and had also cooperation with terrorists in the past five years.
He rejected any claims on relation between expulsion of the MKO members from Iraq and Iran-US agreement, stressing that expulsion of the MKO members from Iraq is the resolve of the Iraqi government and nation.
By providing the US officials with incorrect information, the MKO members caused arrest of several outstanding opposition personalities who were active in anti-Saddam movement, a number of whom are still in the US prisons, Hakim added.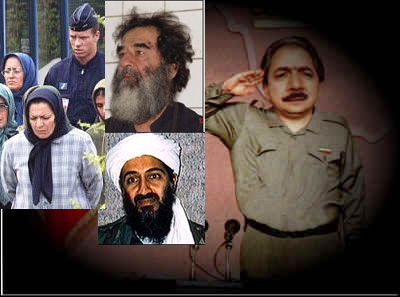 He said that the MKO members were also active to launch protest gatherings against the newly established Iraqi government trying to weaken the democratically elected government in the past few years.