What kind of city is Camp Ashraf?
Mr. Hassan Piransar arrived in Europe a few weeks ago. He is one of the former executive members of the MKO who managed to escape Camp Ashraf by taking refuge with American forces in the TIPF which was established to help people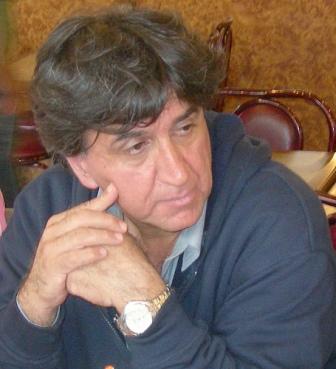 escape the cult. When TIPF was closed earlier this year, Mr Piransar made his way through Iraqi Kurdistan and on to freedom in the west where he is now a political refugee due to his opposition to the MKO and the IRI.
As one of the executive members, he has experienced and witnessed the many abuses and deceptions practiced by the Rajavis not only toward outsiders but in particular against their own members. He attended a meeting of the Iran Delegation of the European Parliament on September 9, 2008 to ask that Camp Ashraf be opened up to humanitarian bodies and that the people trapped inside be rescued. He emphasised that mass of misinformation issued by the Rajavis and their backers such as Robin Corbett, Paulo Casaca and Struan Stevenson, is aimed at keeping human rights organisations out of Camp Ashraf so that Massoud and Maryam Rajavi can continue their inhuman mistreatment of their captives behind closed doors.