ACLU claims U.S. supported PMOI
LOS ANGELES, May 1 (UPI) — Charges filed against Iranian dissidents for supporting a terrorist group based in Iraq are complicated by alleged U.S. military cooperation with that group.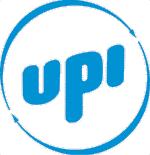 The U.S. Justice Department accepted guilty pleas Wednesday from six men and one woman for collecting funds for the People's Mujahedin of Iran, a group listed by the State Department as a terrorist organization.
The American Civil Liberties Union in Southern California, which is representing some of the suspects, says it will challenge the claims on the grounds the PMOI poses no threat to U.S. national security. The ACLU also claims court documents show the U.S. government provided material support to the PMOI as well.
"It boggles the mind that these seven refugees would be charged with providing material support for a so-called terrorist organization, when the U.S. government has supported the same organization for years," said Ahilan Arulanantham with the ACLU.
There is widespread speculation the U.S. military had used the group to carry out attacks on Iran.
The PMOI received its U.S. listing in 1997 in part because of its violent opposition to the Iranian regime. Some observers suspect U.S. President Bill Clinton listed the group, however, as a favor to the moderate Iranian President Mohammad Khatami.
The PMOI surrendered to U.S. military forces in Iraq shortly after the invasion of 2003, and it claims to stand as a democratic opposition to the clerical regime in Iran. It has won several delisting campaigns in Europe and is in the process of similar efforts in U.S. courts.
The sentencing hearing for the California case is scheduled for August.
UPI, May 01, 2009
http://www.upi.com/Emerging_Threats/2009/05/01/ACLU-claims-US-supported-PMOI/UPI-73151241206555/
http://www.metimes.com/Security/2009/05/01/aclu_claims_us_supported_pmoi/dffb/