Coming Back to Life
Mr. Afshin Qare Tappe from Golestan Province joined his family.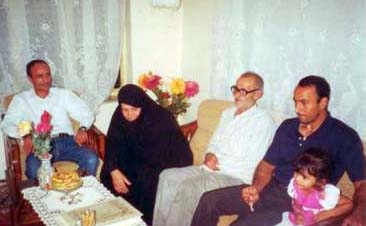 After years of sufferings and being captive behind the bars of Rajavis' Cult, Mr. Fallah could manage to release himself from that infernal organization and returned to his homeland and family.
Mr. Afshin Fallah went to Turkey to find a job in 1999.
In Turkey the MKO elements tricked Mr. Fallah into recruiting him. Then he was sent to Camp Ashraf, Iraq by a person called Ali Ankara.
Nejat Society – Golestan Branch