Members of Mujahedin-e Khalq Organization (MKO) in Iraq suffer increasing desperation, an Iraqi newspaper commented.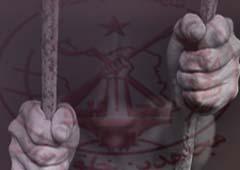 "Scores of MKO members in Iraq's Camp Ashraf are suffering from depression", an informed source in the camp told the Iraqi newspaper Sawt Al-Fayli.
MKO members are in a state of desperation since France haven't let them to enter the country though four hundred of the camp's residents have French passports, the newspaper added.
"MKO supposed they will be welcomed by France thanks to their role in Iran's post-election events, but Paris left them hopeless in Camp Ashraf," said the source who spoke on condition of anonymity.
Scores of Ashraf residents believe that they have no role to play following the fall of Saddam Hussein and they are willing to return to Iran following the camp's siege by Iraqi forces, but they are prevented by MKO hardliners, the Iraqi newspaper reported.
The despair in Camp Ashraf is so high that some second generation Ashraf residents committed suicide due to the limitations, while others grapple with each other for no good reasons due to mental illnesses they are recently suffering from, Sawt Al-Fayli reported.
Alfeyli, Baghdad