According to officials in Diyala province, the Justice and Accountability Committee's exclusion of Saleh al-Mutlaq from the elections has dealt a severe blow to terrorism and the Mojahedin Khalq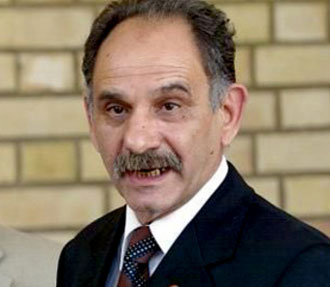 Organization of Iran. Saleh al-Mutlaq is considered as the supporter and funder of the terrorist Mojahedin-e Khalq in Diyala, who have been involved with the Saddam regime in the genocide of the opponents of the repressive Baath Party. The Director of the Association for Former Political Prisoners in Diyala under Saddam's regime, Yousef Jassem al-Sadiq, said Iraq is our home and "the exclusion of al-Mutlaq is a cause for great joy for political prisoners in Diyala and represents the victory of the people and is a severe blow to al Qaeda and the Mojahedin-e Khalq Organization".
The District Commissioner of Khalis, Uday Adnan Alkhaddran, said, the decision to ban MP Saleh al-Mutlaq from participating in the elections is the latest big blow to the Mojahedin-e Khalq, adding that this will deprive it of one of its most prominent political allies in Iraq and the decision is considered a victory of the Iraqi people's will.
Alkhaddran added that "al-Mutlaq is a strategic ally of the Mojahedin-e Khalq, who are terrorists, and is supportive of all armed organizations that are working to kill Iraqis. He demanded that the central government speed up the removal of the Organization beyond the borders of the country as a popular demand of the people of the province.
Adustour, Baghdad,Translated by Iran Interlink