Honorable and Distinguished Director of Human Rights Watch
With our best regards to Human Rights Watch organization for their constant and steady endeavors toward human rights throughout the world,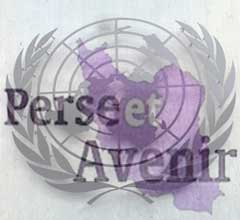 As you are well informed that a number of elderly fathers and mothers of the cult's captives who traveled to Iraq ,hoping to see their loved ones after many years of imposed and compelled distance in New Iraq Garrison(Former Ashraf) ,got astounded and shocked because the operatives and official of the cult do not allow them to meet their loved ones. They have waited since 3 months ago to see their relatives in that garrison , but instead of meeting their loved ones , they have been insulted and slandered by the cult's operatives since their arrival .These families despite of bad weather and the lack of accommodation , are persisting to see their relatives . Despite of their age and bad weather , they are very determined to find a solution to see their loved ones.
We , the former members of PMOI who had been captives in this cult and its ideology for many years and we had experienced the cultic regulations and rules of law in this organization for decades urge you to intervene and help those elderly parents to see their loved ones, our request is as follows:
1.You should intervene and convince or force PMOI to accept the meeting of the families with their relatives. Meeting is the right of any human being .
2. The meeting should occur in a place without the presence of representatives and commanders of the cult, so the family can have a peaceful and convenient meeting with their loved ones.
It is good to know that all those captives in that cult have been under severe and harsh psychological tortures for many years and constantly they have been under brain washing methods and cultic- religious indoctrinations , so the meeting should occur without the presence of the cult's operatives.
Hoping with your direct intervention those families meet their loved ones at last .
Respectfully
Ancient Iran, Glorious future
CC:
Honorable Iraq Prime minister's office
Amnesty International
UNHCR office in Iraq