Sadrist movement in the Iraqi province Diyala called the MKO terrorist group and al-Qaeda responsible for the for the last two months insecurity in the town of Khalis and urged citizens to cooperate with Iraqi security forces for the establishment of security and peace in the region.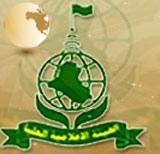 In an interview with Iraq Beituna Agency Sheikh Vadie al-Atabi, director of martyr Sadr's office in the Diyala province, said: "Since the past month of Muharram the city of Khalis has frequently been the scene of major insecurity in the form of criminal bombings that caused people to be frightened. He urged security forces to restore security to this region and to protect civilians' lives."
The Sadrist movement representative in Diyala province also said: "A security conference was recently held in Diyali in which the security commanders of the province investigated the causes and objectives of the explosions and other terrorist operations and an especial security plan was also approved to prevent a repetition of the past bloody events."
Al-Atabi announced the Sadrist movement's support for the law and security and added: "We believe in our security forces in achieving the designed security goals".
To be reminded of the terrorist MKO base duplication in the city 20 km north of the city of Baquba 35 km pure conflict Dyaly Province is located.
It is worth mentioning that MKO terrorist group's garrison is located 20 km north of Ba'aquba which is the major city of the in-crisis province of Diyala.
Sadrist movement board of trustees