Text of report by Lebanese Al-Manar TV
[Video report by Adel al-Fayyad]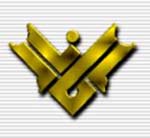 Families of Iranians detained in Ashraf Camp of the Mojahedin-e Khalq Organization [MKO] have staged a sit-in in the Iraqi governorate of Diyala. The protesters called on the Iraqi government and the international community to free their relatives from the hell they are living in.
[Begin recording]
[Al-Fayyad] Dozens of Iranian families staged a sit-in in front of the Ashraf Camp in Diyala Governorate to protest being denied the chance to meet their family members who are detained by the MKO. The families waiting at the entrance of the camp called on the Iraqi government and humanitarian organizations to help them meet their family members in an atmosphere free from surveillance, eavesdropping, and interference by the MKO members.
[Zumurruda Amini, mother of a detainee, speaking in Persian with voice-over translation into
Arabic] I have a son detained in the camp; his name is Ghulam Rida. I have not seen him in years. I have waited a long time to see him, but it has been in vain. Help me to see him.
[Al-Fayyad] These families live in difficult humanitarian conditions as their elderly men were scorched in the heat of the sun and the mothers were shedding tears for longing to meet their children. Other families carried photos of their sons and banners that condemn the repressive practices of the MKO leaderships, and they called on the international community to help their children out of what they described as MKO's hell.
[Qudurat Sadiqi, father of a detainee, speaking in Persian with voice-over translation into Arabic] I am tired of making appeals. I have endured the hardships of the journey to meet my son, but this criminal organization has stopped me from seeing him.
[Zahrah K'abi, from the residents of the Ahvaz] My son was 25 years old when he left home one day to Abadan to bring the car and he never returned. Two years later, my daughter, who was a doctor, was in contact with him and she left home. Later we found a note in one of her books bidding us farewell and saying that she is going to join her brother.
[Al-Fayyad] Tribal leaders in Diyala Governorate stood by their brothers to deal with this tragedy and called on the Iraqi Government to expel the organization, which they described as terrorist.
[Muhammad Jasim, one of the tribal leaders of Tamim Tribe in Diyala Governorate] We must urge the Iraqi government, the new parliament, and the UN Security Council, the non-aligned countries and the Arab League to drive the MKO out of our country. They are occupying our lands. The MKO is a cancerous cell in our country. We are have been hurt by it.
[Al-Fayyad] Some of the families who came from the Islamic Republic of Iran to see their children but did not succeed in doing so said that the Iraqi government must take appropriate action to pressure the MKO, which has violated human rights and international charters by detaining their children for many years. Adil al-Fayyad is reporting for Al-Manar Channel from Ashraf Camp in Diyala Governorate
[Video shows families of Iranian detainees protesting]