In a development that could help resolve an eight-year-old diplomatic and humanitarian standoff, the Mujaheddin-e Khalq (MEK), an Iranian opposition group that has several thousand adherents at a military camp in Iraq, has agreed to allow residents to apply for refugee status and be interviewed individually by U.N. officials.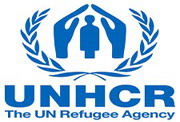 Vincent Cochetel, Washington representative for the U.N. High Commissioner for Refugees (UNHCR), told IPS Wednesday that an agreement was reached about 10 days ago through the MEK's legal counsel in London.
"They have agreed to individual screening," he said. "We have offered an alternative location near Ashraf," the camp north of Baghdad where the MEK members reside.
The decision by the MEK could help resolve a crisis that has weighed heavily on the United States as it prepares to withdraw most of its remaining troops from Iraq. Iraqi officials are considering allowing a few thousand U.S. troops to stay in the country but only to provide training and other military assistance.
Mark Toner, deputy State Department spokesman, told IPS, "We fully support the international community's efforts to resolve the situation at Ashraf."
There are about 3,300 Iranians left in the camp.
In the past, the MEK leadership has refused to allow most residents of Camp Ashraf to apply for refugee status or to speak with UNHCR representatives without MEK officials present.
Former members of the group, who contend that the MEK is a cult that fosters blind obedience to its leaders, say that many Ashraf inhabitants have been held against their will and would eagerly leave the camp if they could. There have been fears that the leaders would order members to commit suicide en masse rather than let them go.
The agreement with UNHCR is a necessary first step to close the camp – something the Iraqi government has long sought – but does not resolve the problem of where the residents find refuge.
"The challenge for us is to find countries to receive them," Cochetel said. "The likelihood that they can remain in Iraq is very limited."
The current Iraqi government, dominated by Shiites and Kurds, has tolerated the MEK camp only under U.S. and international pressure. The Iraqi leadership blames the MEK for allying with Saddam Hussein and participating in brutal crackdowns against Iraqi Kurds and Shiites following the 1991 Gulf War.
The George W. Bush administration initially promised to declare residents of Ashraf enemy combatants following the 2003 U.S. invasion of Iraq that toppled Saddam's regime. Instead, however, U.S. forces put the camp under their protection. Since 2008, when Iraq regained sovereignty over the camp, Iraqi troops have entered Ashraf several times in a futile effort to convince residents to leave. A few dozen people have been killed in skirmishes between the Iraqis and the Iranians.
Trita Parsi, head of the National Iranian American Council, told IPS the agreement with UNHCR "could potentially be a breakthrough", but that it remained unclear whether the MEK leadership would allow everyone in the camp to be interviewed.
"Hopefully, if given enough protection, camp residents will be able to be truthful about conditions in Ashraf and where they want to go," Parsi said.
Several hundred camp residents have managed to return to Iran since 2003 through the auspices of the International Red Cross. Many of those who remain would fear to go to Iran [..].
Originally a Marxist-Islamist group that helped overthrow the Shah of Iran, the MEK lost a power struggle with more Islamic-oriented factions following the 1979 revolution. The group has very little support within Iran because of its siding with Iraq in the 1980-88 Iran-Iraq war. During the following decade, while Saddam remained in power, the MEK carried out assassinations of prominent officials and other attacks within Iran.
The U.S. State Department put the MEK on its list of foreign terrorist organisations in 1997 because of the group's bloody record, which includes the assassination of six U.S. citizens in Iran during the 1970s.
MEK leaders insist that they have renounced terrorism and now advocate a democratic government for Iran. But their literature continues to treat their leader, Mariam Rajavi, who lives outside Paris, as the object of a personality cult. The whereabouts of Mrs. Rajavi's husband, Massoud, who led the group into exile, are unknown.
In recent months, wealthy supporters of the MEK have waged an aggressive lobbying campaign to be removed from the U.S. terrorist list, paying tens of thousands of dollars apiece to prominent former U.S. officials to speak on the group's behalf.
One argument advanced by MEK adherents has been that removal from the list would allow Ashraf residents to come to the United States. However, a State Department official told IPS last month that U.S. law forbids immigration to anyone with ties to a foreign terrorist organisation. He said this includes "those who provided material support to, or received military-type training from the group, as many MEK members have".
Asked if UNHCR was looking to Europe – where many Ashraf residents have relatives – to give refuge to camp residents, Cochetel said, "I can't say at this point that their response has been overwhelming."
IPS – By Barbara Slavin