Iraqi tribes have called on Baghdad to prosecute and punish the criminal members of the terrorist Mujahedin-e Khalq Organization (MKO) before the group's possible departure from the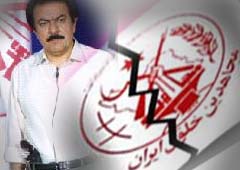 country.
In a recent statement, Iraqi tribes in the southern city of Basra called on Baghdad to bring to justice those MKO members that aided and abetted former dictator Saddam Hussein's regime to ruthlessly crush the anti-government uprising in southern and northern Iraq in 1991 during the aftermath of the so-called Persian Gulf war I, when US troops occupied Kuwait and Iraq in efforts to fight off Iraq's attempt to invade Kuwait following the end of its eight-year war of aggression against Iran.
Tens of thousands of people were killed during the crackdowns. In the following months, many more lost their lives and nearly two million Iraqis fled for their lives.
The statement also called for the prosecution of the MKO for jeopardizing the lives of the residents of the Diyala Province, where the group's Camp Ashraf is located, 120 kilometers (74.5 miles) west of the Iranian border.
The Iraqi tribal groups urged Baghdad not to allow the MKO to leave the country before the group's criminal members are punished and called on the people across Iraq to stage protest rallies to demand the prosecution of the MKO criminals.
On Saturday, around 400 MKO members were relocated to a new site, the Liberty Camp, which is near the Baghdad airport.
The move is said to be part of an agreement reached between the United Nations and Iraq in December, expected to facilitate the ouster of the entire MKO terrorists from Iraq. Under the deal, the UN and the Iraqi government have agreed to relocate 3,400 MKO members living in Camp Ashraf until their refugee status is determined.
Baghdad had previously promised to close the terrorist camp by the end of 2011, but the government later agreed to extend the deadline until April.
Members of the terrorist group fled to Iraq in 1986, where they enjoyed the full support of Saddam Hussein and set up of the camp for launching terrorist raids against Iranian people and military personnel.
The MKO is blacklisted as a terrorist organization by much of the international community and is responsible for numerous acts of terror and violence against Iranian civilians and officials as well as anti-Saddam Iraqi civilians.