MKO has to be confronted as a terrorist group that is already turning into a global problem
The common point concerning the terrorist groups on the State Department's blacklist is that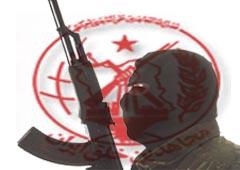 majority of them, at least in the coverage of the media, have been downgrading from a major, serious threat as already advertised to insignificant threats or have totally changed their violent means of struggle. There are even cases in which the terrorist perpetrators are referred to in media coverage as "mass killers" or "gunmen". But there are ones amongst them with inbred violence and have adopted terrorism as a working instrument to achieve their claimed political objectives.
Mojahedin Khalq Organization (aka. MKO, MEK, PMOI, NCRI, NLA, MISA), for instance, has been put on the list from its very initiating in 1997, has a four decade-long history of violence. In fact, from an ideological point of view, violence has been an innately distinguished feature of MKO from the beginning of its formation and that, the key solution to accomplish organizational and ideological achievements has been through practice of violence. That is an undeniable fact and there are irrefutable evidences to be consulted.
Even the European Union that removed it from its list of terror first and Americans who have kept it on the list are still, even with more emphasis, stressing on unrevealed aspects of its terrorist nature. But what distinguishes MKO as a terrorist-oriented organization with others on the list is that its change of position and stances depends on the circumstances and political fluctuations that enable it to command wide-ranging respect and support even from those who were in opposite fronts. Of course, it has provided the appropriate background and framework for forged non-violent and pro-democratic activities through its Paris based NCRI led by Maryam Rajavi, a suitable dummy appointed by her husband to lead the pseudo-democratic wing of a whole structure he himself leads. Taking advantage of civil liberties the democracies provide, she has freedom for maneuvering just in the heart of the arena of democracies to advertise undemocratic fancies.
While the husband Massoud Rajavi, living in hideout whose whereabouts is unknown, delivers messages addressed to veterans and encourages them to be on full alert to outface any probable forceful reaction from the Iraqi forces instead of continuation of a peaceful cooperation, the wife holds extravagant rallies for a pseudo-democratic demonstration mainly aimed at demonizing the adversaries. In his instructions given to residents in Camp Ashraf and Liberty for instance, through his message delivered on May 23, Rajavi repeatedly dares the devoted warriors to be determined in eliciting a violent reaction to repel any resolution inconsistent with group's demands: "Then, do not be scared of the battle you have to confront, strike. Strike and go forward with confidence. … I want others to know, friends and foes, that today, the power of one thousand Mojahed is beyond that of the regime's nuclear power they have gathered here in Iraq to negotiate about." These type of words totally lacks the needed sincerity to conclude that a terrorist group is truthfully inclined to denounce and decry a mentality of violence.
Although physically claimed to be disarmed, MKO can never denounce its terrorist mentality but undergo a change of tactics. And the societies among whom these mentally programmed terrorists live are more at risk since democratic systems inadvertently provide greater opportunities for these terrorists and create permissive environments in which their networks can operate more easily. More disappointing, the international community and those committed to combat terrorism are dragging their feet to be decisive about a terrorist group that is already turning into a global problem.