West holds double standards on terrorism: Iranian envoy
Iran's ambassador to Madrid says Spain's move to invite a leader of the terrorist Mujahedin-e Khalq Organization (MKO) to the European country is another example of the West's double standards in fighting terrorism.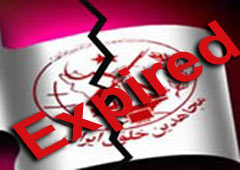 Morteza Saffari made the remarks in an interview with Spain's Efe news agency on Tuesday, stressing that such acts by western countries will seriously harm the fight against terrorism.
The Iranian diplomat noted that fighting terrorism is a global issue and all countries should be strongly committed to performing their duties in this regard.
A number of Spanish parliamentarians and senators invited the MKO leader, Maryam Rajavi, to their country in December 2012.
Saffari went on to say that the so-called National Council of Resistance of Iran (NCRI) is the political wing of the MKO and that the people of Iran consider the MKO the most despicable terrorist cell.
He stated that the MKO receives financial support from Western espionage networks and pays low-level American and European politicians who support it and take part in its events.
The MKO is responsible for numerous acts of terror and violence against Iranian civilians and officials.
The group fled to Iraq in 1986, where it received the support of Iraq's executed dictator Saddam Hussein and set up its camp near the Iranian border.
Out of the nearly 17,000 Iranians killed in terrorist attacks since the victory of the Islamic Revolution in 1979, almost 12000 have fallen victim to the acts of terror carried out by the MKO.
The group also sided with Saddam during Iraq's eight-year imposed war against the Islamic Republic.
On December 20, 2012, the Canadian government removed the MKO from its official list of terrorist organizations.
The US formally removed the MKO from its list of terror organizations on September 28. The European Union had taken the MKO off its black list in 2009.