UN High Commissioner for Refugees welcomes Albanian offer of humanitarian admission for 210 residents of Camp Hurriya, Iraq
The UN High Commissioner for Refugees, António Guterres, today welcomed a generous offer by the Albanian Government of humanitarian admission for 210 residents from Camp Hurriya in Iraq to Albania.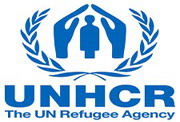 "I am very grateful that the Albanian Government has offered solutions for 210 people from Camp Hurriya," said Mr. Guterres. "The residents of Camp Hurriya urgently need solutions to relocate out of Iraq. We hope they welcome this offer and cooperate to ensure the departure of this important number of people."
The camp has seen a recent deterioration of the security situation of its residents, with a mortar attack on the camp on February 9th killing eight and wounding dozens with subsequent threats made against the residents.
"This generous offer is an demonstration of international solidarity and burden sharing for a vulnerable population", said Mr Guterres. "I strongly encourage other countries to follow Albania's lead and offer solutions for the camp residents that enable them to relocate outside of Iraq."
Camp Hurriya, also known as Camp Liberty, has over 3000 residents.
For further information, please contact Sybella Wilkes on +41 22 739 7968