Victims of Mojahedin Khalq Terrorism: 'MKO office in US, violation of international law'
The families of the Iranian victims of terrorism have condemned the opening of an office by the terrorist Mujaheeden-e Khalq Organization (MKO) in Washington as a violation of international law.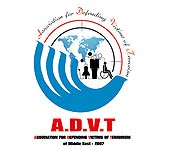 "The Mujaheeden-e Khalq [Organization] is a terrorist group in the real sense of the word," the Tehran-based Association for Defending Victims of Terrorism wrote in a letter to US President Barack Obama.
Pointing to the dictatorial nature of the group, the letter said Maryam Rajavi has led the terrorist group for over 18 years, adding that, "The structure of the organization is completely devoid of democratic principles and is run in a completely dictatorial fashion. [Its] members do not have any say in determining policies and approaches."
"The claims of such a group about human rights and democracy, when it does not respect the most basic needs of its members and does not care for democratic principles in managing its own internal affairs, are not genuine," the letter further read.
The MKO's office, located a block from the White House, was officially opened on April 11 only months after the United States formally removed the anti-Iranian group from the US State Department's list of terrorist organizations.
The MKO was taken off the State Department's blacklist on September 28, 2012.
This was while the terrorist group has carried out numerous acts of violence against Iranian civilians and government officials.
Out of the 17,000 Iranians killed in terrorist attacks since the victory of the Islamic Revolution in 1979, some 12,000 of them have fallen victim to acts of terror carried out by the MKO.
The MKO fled to Iraq in 1986, where it received the support of Iraq's executed dictator Saddam Hussein, and set up its camp near the Iranian border.
Members of the MKO terrorist group were later transferred from Camp New Iraq, formerly known as Camp Ashraf, which is situated about 120 kilometers (74 miles) west of the border with Iran, to Camp Liberty near Baghdad Airport.