A United Nations team has visited an Iranian exile camp in northeast Iraq where more than 50 residents were reportedly killed in an assault on September.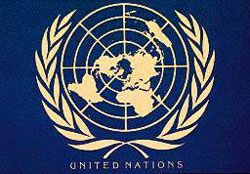 that Baghdad says is in the country illegally.
The group has accused Iraqi troops of carrying out the assault. Iraqi officials have denied it.
MKO spokesman Shahin Ghobadi told RFE/RL's Radio Farda the Iraqi government was trying to "cover up its criminal act against defenseless, unarmed people."
"Nothing has changed in this situation. The prospect of peace is not clear. The only thing, which is clear is that the UN forces — and most importantly, the U.S. government representatives — should go to that place to see what has happened there," Ghobadi added.
"And as [MKO leader] Mrs. [Maryam] Rajavi has said, the United Nations forces should go the scene so the world could become aware of this crime against humanity."
The U.S. State Department said in a statement on September 1, "Those found to be responsible must be held fully accountable."
Secretary-General Ban Ki-moon said the United Nations "deplored" the violence and urged Iraqi authorities to investigate what he called the "tragic events" at Camp Ashraf.
The office of Iraqi Prime Minister Nuri al-Maliki has set up a probe into the incident. Iraqi officials say no Iraqi troops entered the camp.
Some Iraqi officials allege the violence began with infighting among camp residents. Others suggest explosions at the camp were triggered by mortar fire.
Some 3,000 MKO members were relocated to Camp Liberty on the outskirts of Baghdad last year but some 100 people stayed on at Camp Ashraf to deal with leftover property and goods.
The MKO was founded in the 1960s. The group seeks the overthrow of Iran's Shi'ite clerical rule, and some of its members fought alongside former Iraqi leader Saddam Hussein's forces in the Iraq-Iran War of the 1980s.
With reporting by AP, AFP, Reuters, and RFE/RL's Radio Farda