French philosopher, Journalist, former government official and academic, Regis Debray has recently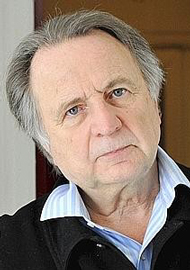 visited Iran. He has written his account of a brief stay in Tehran and Qom. Impressed by the trip to Iran, the French journalist got to know that his visit to Iran was "enough to shake lazy prejudices" he "was not free to leave".
Debray recounts the "joie de vie" within the Iranian youth and describes the government as"too fragmented and plural to be told 'totalitarian'". He criticized his government for double standard and mistaken policies towards Iranians including hosting the Mujahedin Khalq Organization terror cult in French territory and aiding "the Iraqi aggressor" Saddam Hussein in the disastrous war against Iran.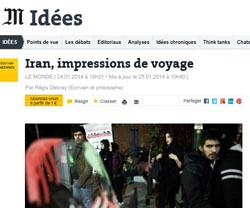 Regis Debray suggests:
We are much more conscious of always hosting on our territory, with visible public support (by parliamentarians and mayors), the People's Mujahedin, politico religious cult, so far without representation in the country, and with the record of fighting alongside Saddam Hussein against its motherland. It targeted and killed half of the government and made thousands of civilians die."Where are the terrorists", we ask. " Are they with you or with us?"
Nejat Society reporting from the French daily newspaper Le Monde