The suffering sisters of two Camp Liberty residents ask human right bodies to help them have a short visit with their beloved brothers; Mohammadreza and Ahmadreza.
Ahmadreza and Mohammadreza Iranpour, traveled to Turkey in 2002. They wanted to immigrate to a European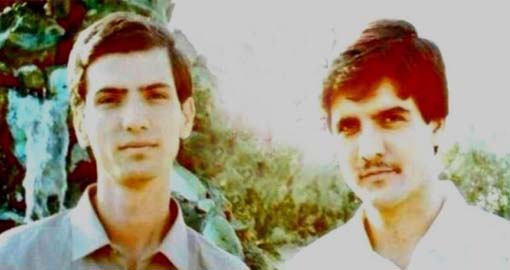 country to make a better life there.
Unfortunately, in Turkey the MKO recruiters tricked them into joining the group. They were then transferred to Camp Ashraf, Iraq. For a long time the Iranpour family had no news of them until they were informed of Mohammadreza and Ahmadreza whereabouts through some defectors of the MKO cult.
In January 2004 they succeeded to meet their beloved brothers at Camp Ashraf. 20 MKO members accompanied Mohammadreza and Ahmadreza in the meeting in order the meeting not to be private.
From then on the Iranpour family have traveled to MKO Camps in Iraq several times to have a visit with their beloved brothers or at least get a news of them, still they were not allowed.
The Iranpour family – the same as many other families of MKO hostages – have written several letters to human right bodies to help them contact their beloveds. However they have received no reply. In their recent complaint open letter to UNHCR in Iraq they write:
"We are Mahmonir and Raheleh Iranpour. Our brothers; Ahmadreza and Mohammadreza are imprisoned at Camp Liberty. We have several times sent you letters. However you didn't reply us. We traveled to Iraq but you ignored us. Not only didn't you facilitate our visit with our brothers, but also you didn't let us meet yourselves. You even didn't accept our letters.
You deprived us of our basic right which is to visit our family memebrs … we now have a demand … it is now 13 years that we have not visited our beloved Mohammadreza and Ahmadreza. ..
Now that based on the Rajavis wishes you don't let us meet our beloveds, please send us a new photo of them at least to see their faces after such a long time…"
It is worth mentioning that the third group of MKO hostages' families have traveled to Camp Liberty, trying to get help to be allowed to visit their loved ones.
The families have lodged official complaints with UN and Iraqi government officials which include documents showing that Rajavi is paying bribes to some individuals in the UN office so that they will stop anyone running away from the camp", Iraninterlink website reported.