Jordanian informed sources confirmed that the terrorist Mujahedin-e Khalq Organization (MKO, a.k.a.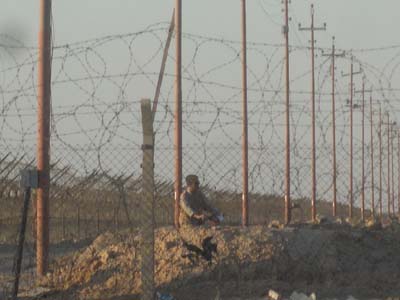 MEK and NCRI) has called on the Jordanian government to let the group camp inside the Arab country.
According to Habilian, informed sources in the Jordan's parliament was quoted by Erem News Agency yesterday as saying that MKO has urged the Jordanian government, through a number of Parliamentarians, to permit the group to erect a camp in the deserts of this country.
"MKO has proposed to carry out the relocation of individuals from Camp Liberty in several groups," the sources said, adding that MKO has also offered to pay all the costs of relocation as well as all the costs associated with building a camp providing Jordanian security forces.
In response, they have promised to give the camp to the government of Jordan with all facilities.
Earlier in 2012, Maryam Rajavi struggled to persuade the US officials to let them establish a camp at Jordan borders. Then, the official sources in Jordan announced that the country's interior ministry has voiced firm opposition to the establishment of a camp to shelter the members of the anti-Iran terrorist Mojahedin-e Khalq Organization (MKO) along their borders.