Amman – Jordan reported here today the country's categorical rejection of a suggestion by the Iranian opposition group based in Camp Ashraf in Iraq to build a camp on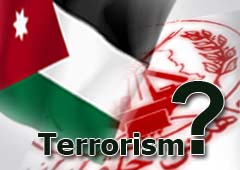 Jordanian territory until they move to other countries.
A source in the Interior Ministry told Al Arab alyawm newspaper today that Jordan refused to agree the setting up of a camp "for the Iranian opposition, or any other opposition. Jordan is committed to its obligation that it should not interfere in the affairs of other countries."
The source denied that Jordan was to have any discussions with any party for the construction of an Iranian refugee camp or reception of refugees.
According to the newspaper, the Interior Ministry of Jordan was responding to a statement issued by National Council of Resistance of Iran (aka; Mojahedin Khalq, MKO, MEK, PMOI) which said that the organisation (MKO) proposed to the U.S. Secretary of State Hillary Clinton not to transfer around 3000 residents from Camp Ashraf to Camp Liberty, near Baghdad.
They had proposed to be given residence on a temporary basis in the border area near Jordan under the supervision of the Red Cross and the High Commissioner for Refugees (UNHCR) at their own expense in an area which the Red Cross and the United Nations used during the Iraq war in 2003 where tents housed tens of thousands of asylum seekers fleeing the war…
Translated by Iran Interlink