Press TV is slated to air a documentary about the Mujahedin Khalq Organization (MKO) and its ideological changes before the Islamic Revolution in Iran.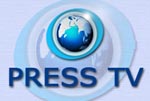 Failed Tactics focuses on the foundation of MKO, and its political abuse of the first Iranian president Abolhassan Banisadr as well as its terrorist operations inside Iran, the Mersad operation and its removal from the EU blacklist of terror organizations.
The organization's armed confrontations and its collaboration with former Iraqi dictator Saddam Hussein during the Iraq-Iran war are also among the topics discussed in the documentary.
"The international society's anti-terrorism claims have become a tool in the hands of certain countries to achieve their goals," said Press TV production manager Mehdi Homayounfar.
Referring to Iran as the foremost victim of terrorism, Homayounfar added, "it was impossible for the MKO to survive without the financial and moral support of Western countries during all these years."
Failed Tactics includes interviews with renowned Iranian political figures such as Mohsen Rezaei, Abolhassan Banisadr, Rouhollah Hosseinian, Hossein Shariatmadari, Hadi Shams-Haeri and a number of former high-ranking MKO members.
Produced by Amir Tajik, the documentary has been filmed in Iran, the UK, France and Switzerland. It will be aired on June 21, 2009, the 28th anniversary of MKO's declaration of armed conflict against the Islamic Republic of Iran.
The MKO, which identifies itself as a Marxist-Islamist guerilla army, was founded in Iran in the 1960s, but was exiled some twenty years later for carrying out acts of terrorism in the country.