Iraq's Interior Ministry announced today that the committees overseeing the evacuation of Camp Ashraf, northeast of Baghdad, have completed the transfer of 1,600 MEK members to Camp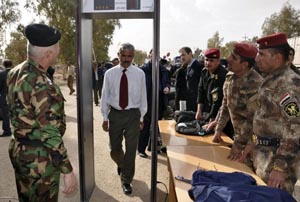 Liberty near Baghdad International Airport where the process of transfer was started in February.
The Ministry noted that 40 members of the organization would be moved to Europe because they are nationals of countries in it. It was explained that Iraq's security agencies were able to stop attempts to smuggle four documents and other evidence from Camp Ashraf to Camp Liberty in Baghdad.
Ashraf News, Translated by Iran Interlink