Former Iraqi Minister of National Security urges the implementation of warrants of arrest issued against the Mujahedin-e Khalq (MEK, a.k.a. MKO and PMOI) criminals.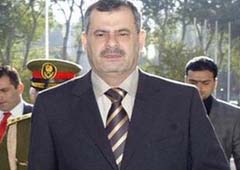 Referring to the issuance of arrest warrants for MKO criminals by Iraq's Justice System, Shirwan al-Waeli, former Iraqi minister of national security, in an interview with Habilian called for the implementation of the injunctions.
Al-Waeli made reference to the Constitution of Iraq and its direct prohibition of any terrorist activities, adding that the Constitution of this country explicitly expressed its opposition to any terrorist activities on Iraqi soil, and Mujahedin-e Khalq Organization is named as a terrorist group.
The senior member of Iraq's National Alliance pointed to the West's obstructionism in the MKO expulsion from Iraq, and said, "Both Ministry of Foreign Affairs and Ministry of Human Rights have repeatedly proposed the expulsion of the Organization. "In fact, we wanted the expulsion of the group from the very beginning, and we have conducted negotiations with Western organizations, but they were opposed to it."
In the end, Shirwan al-Waeli who is currently a member of Iraqi Parliament referred to the arrest warrants issued by the Iraqi Judiciary and noted that during his time at the Ministry, he did judicial actions and research on this issue, and he further reiterated that he believed the injunctions should be implemented.