Mojahedin-e Khalq has become an anti-Iraq force
After ten years Western anti-Iran pundits are finally waking up to the fact that the Iranian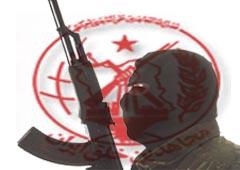 Where does the Mojahedin-e Khalq stand now?
Mojahedin-e Khalq (MEK) terrorist group cannot be used against Iran as long as it remains in Iraq. The MEK leader Massoud Rajavi, in a fight for his own survival, has now dug himself into such a deep hole there that the MEK no longer has any role in anti-Iran activities. Instead a ridiculous situation has arisen in which his wife Maryam Rajavi is using her Paris base to attack Nouri Al Maliki and the Government of Iraq. While the West is trying to put more and more pressure on Iran and isolate the country, the self-styled Iranian opposition has now become an Iraqi opposition with no links to Iran at all except the group of Farsi speaking former members scattered through western countries who are now suing the leaders for compensation for mistreatment in Iraq, Europe and North America.
While the MEK's paid lobbyists remain highly vocal in their attacks on the Government of Iraq (GOI) and United Nations Assistance Mission for Iraq (UNAMI), the people who still don't have a voice are the residents inside both Camp Ashraf (aka Camp New Iraq) and Temporary Transit Camp Liberty (aka Camp Hurriya). Since the relocation process began in February numerous residents have run away and taken refuge with the Iraqi authorities. They report an increasingly tense and turbulent internal situation with violent attacks and sexual assaults becoming more frequent. Families of the residents have maintained a permanent vigil outside Camp Ashraf and now Camp Liberty[TTL] for two years in an attempt to gain access to their loved ones. The GOI has still not been given the go ahead to allow families access to the people transferred to Camp Liberty[TTL].
The UNHCR has begun refugee status determination interviews with individuals who have relocated to Camp Liberty. Of these, 238 residents have been formally declared refugees. To qualify they needed to renounce membership of the MEK. 1,400 more interviews are scheduled. The GOI remains adamant none of them will be able to remain in Iraq and the process is therefore ongoing. There is no reason for Europe or the US to refuse to accept those who have UN refugee status.
Two-thirds of the residents, just fewer than 2,000 people, have relocated. Interestingly, among them are hundreds of people with special needs, suffering from disabilities and serious medical conditions as well as many elderly people; people whom Rajavi regards as dispensable. At least five people who were rushed to hospital with life threatening conditions after they arrived at Camp Liberty[TTL] said they did not want to leave the MEK but were thrown out and told not to come back because of their illnesses. The Iraqi authorities have ensured that they have received the best treatment available.
UNAMI officials reported that the relocation of MEK from Camp Ashraf to Camp Liberty had stalled since the arrival of the fifth group of residents on 5 May as the MEK refused further movement. The reasoning behind the stop is Massoud Rajavi's hope to drag the removal process out for another four months until the MEK is removed from the US FTO list and things will then change for him. He is certainly not prepared to cooperate with Secretary of State Clinton's suggestion – repeated on 18 June – that they should show full cooperation before she reviews their FTO status –the implication being that if they voluntarily remove to the new camp this would be enough proof they have renounced violence.
Instead the MEK is setting its own agenda based on the legal ruling which gave rise to Clinton's review. Rajavi does not regard the Secretary of State as being powerful enough to need to listen to and is looking instead to his Israeli friends to protect him.
However, the Government of Iraq and the UN have said every resident of Camp Ashraf must leave Iraq and it is clear they cannot be taken off the terrorism list in this situation.
To further his agenda Rajavi is using his wife's Paris base for an advertising campaign focusing on a rally in VillePinte, Paris on 23 June. The demand is to have the MEK taken off the US list without moving the combatants from Iraq. In addition to this 'wait it out' tactic, Rajavi is also hopeful that Al Maliki's government will fall – or even that he is assassinated – and that a new government in Iraq take a more favourable position toward his group. After the MEK's office inside the European Parliament was closed, the MEK covertly financed two new lobbying offices outside the parliament for the use of Struan Stevenson, MEP and Alejo Vidal Quadras, MEP. Both MEPs switched from the European Parliament's Iran Delegation where they lobbied for the MEK, to the Iraq Delegation to lobby for Saddamists during the Iraqi election.
But these activities are balanced by a severe crackdown on the MEK's activities. The GOI, UNAMI, European and US representatives, the ICRC and a large body of former members are showing a united front to challenge the MEK's stalling and diversionary tactics.
The GOI has tasked its diplomatic delegations in Europe to apprise the European political community of the lies and deception used by the MEK to cover its many contraventions of the law. Only days ago Maryam Rajavi was summoned to the Palais de Justice in Paris to answer charges to charges of terrorism related activities, fraud and slavery.
Documents have recently been made available to the US Treasury linking an array of front organisation finances to companies and investments controlled by the Mojahedin-e Khalq's leader.
Speakers' agencies have been warned to exercise extreme caution regarding the MEK's methods for recruiting support for the rally in France. Those attending the rally must know they are engaged by organisations with direct links to the MEK.
In addition, with the MEK's financial sources exposed it has become possible for victims to pursue a class action to claim compensation directly from the Rajavis. Victims of the MEK, including former members who say their basic human rights were denied them for years, have launched a legal case for compensation from the companies which Massoud and Maryam Rajavi use to fund their elaborate and expensive propaganda campaigns. Their message is clear: Individuals who accept financial recompense from the MEK through its front organisations for speeches or lobbying should know that they can no longer claim ignorance and they will be pursued through the courts to recover money which should rightfully go to compensate the victims.
Whether the MEK is on the US terrorism list or not there is very little tolerance for the group. It is widely regarded as finished.
For those who are not involved too deeply with the MEK, it would be advisable to get out now.
By Massoud Khodabandeh, MESConsultants