Camp Ashraf after evacuation
Photos recently released after evacuation of Ashraf residents: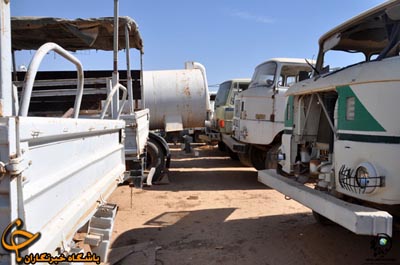 Salvage Equipments. A number of MKO members remained in the Camp in order to sell them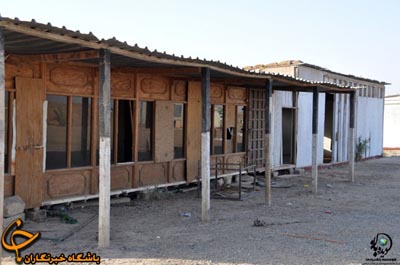 Guard Station, currently abandoned and ruined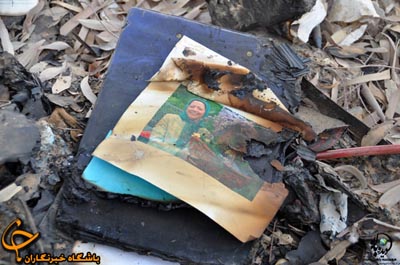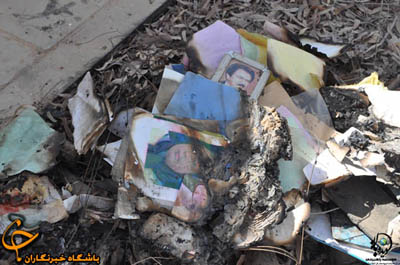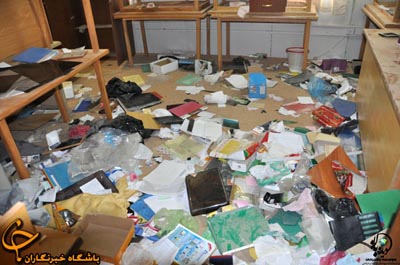 MKO members set all documents and photos on fire before their departure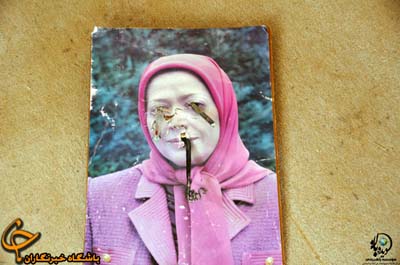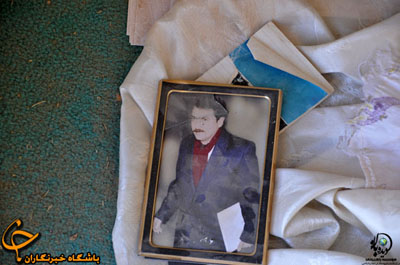 Dissident members to revenge the group leaders
Lion Statues, at Ashraf gates, stolen from a Park in Kermanshah (a city in the West of Iran)
The MKO leaders had dig a ditch around the Camp to prevent members' escape
Members who remain in the Camp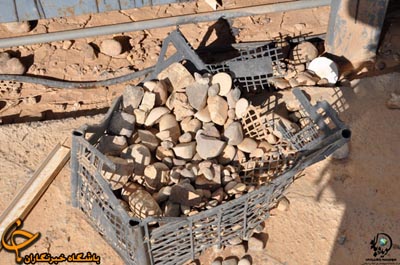 Stones used by deceived members to throw at families picketing in front of Ashraf gates.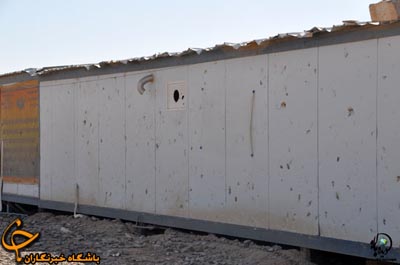 Conex where families were picketing, damaged by rocks thrown by group members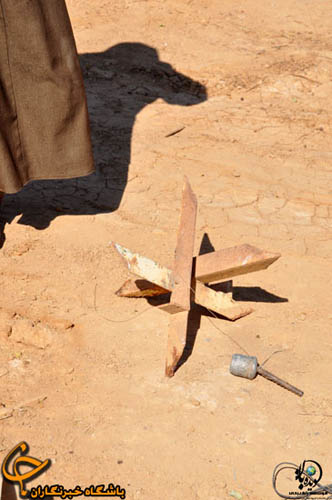 A metal piece, residents used to throw under vehicles to tear their wheels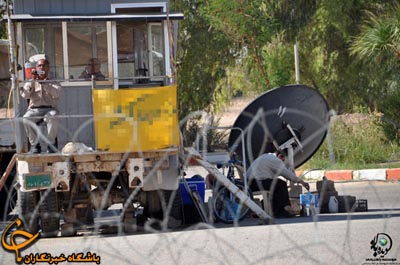 Group members guarding at the Camp entry
The area in front of torturing room, the word "HARRASMENT" is seen on the ground.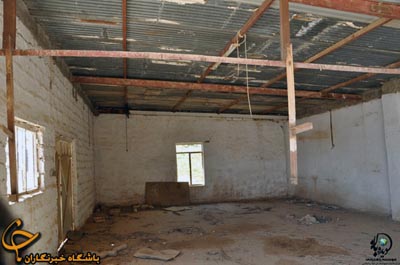 Torture Room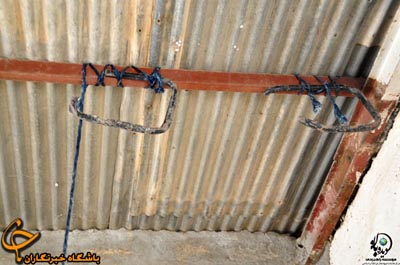 Torture Room, closed circuit Cameras installed on the ceiling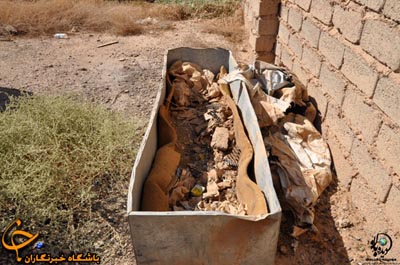 Coffins
Camp Ashraf now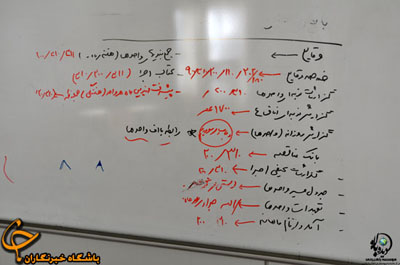 White board used for the group working schedule and priorities. Syria is circled s a crucial case for the group agenda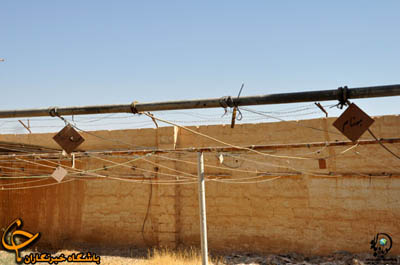 An example of MKO organizational structure:
Each Clothes rope is divided and named for individuals.