A number of former members of the Mujahedin Khalq Organization issued a statement to seriously condemn "forced and useless hunger strike" in Temporary Transit Location; Camp Liberty. They considerMaryam and Massoud Rajavi- leaders of the group as responsible for the lives of imprisoned residents of the Camp.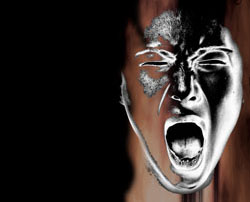 Former members of the MKO notify that in the MKO no activity is done unless it is ordered by the group leaders. "In fact, all political and propaganda affairs including self immolations and hunger strikes are basically organized acts and actually under the order of the leadership and members are due to execute them," the signatories of the statement reveal.
These defectors of the cult of Rajavi who base their allegation on what they witnessed and experienced in the MKO warned about the seriously poisonous atmosphere of the organization where members are deprived from their basic rights and even their power of thought and freewill.
They emphasized that the forced hunger strike in the MKO is "a significant example of violation of human rights" thus; they urged the international community to take action against the authorities of the MKO in order to prevent a human disaster in Camp Liberty. They also asked political activists and Iranian nation to condemn the atrocities of the MKO leaders asking," Why Massoud and Maryam Rajavi do not go on hunger strike?"
Nejat Society