The UN High Commissioner for Refugees (UNHCR) on Tuesday thanked Italy for welcoming seven Iranian refugees from Camp Hurriya in Iraq. In a statement issued by UNHCR Italia, the agency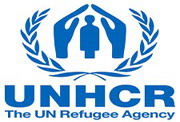 welcomed the Italian government's decision to let into the country a total of 15 Iranian refugees from Iraq, including the seven latest arrivals.
This is giving "hope to Iranian citizens still living in Camp Hurriya whose safety is in grave danger," said Laurens Jolles, UNHCR delegate for southern Europe. Camp Hurriya near Baghdad has been repeatedly targeted for attack, including a deadly rocket bombardment in December, prompting the UN refugee agency to ask Iraqi authorities to ramp up security at the camp. The UN refugee agency has also called on the international community to help relocate its 3,200 residents to safe locations outside Iraq.
Former Camp Ashraf, where residents were previously staying, mainly hosted Iranian exiles including several members of a group known as the People's Mojahedeen of Iran. More than 3,000 residents were subsequently relocated to Camp Hurriya, previously known as Camp Liberty, while the UNHCR determined their refugee status to resettle them outside the country, under an agreement signed in December 2011 between the UN and the Iraqi government.
Gazzetta del sud, Rome