As part of the humanitarian effort by the Ministry of Foreign Affairs together with the Ministry for Home Affairs, 7 Iranian refugees arrived in Italy today from Camp Hurriya, in Iraq. Their arrival in our country is a response to the numerous appeals by the United Nations to find an agreed solution, one that is fully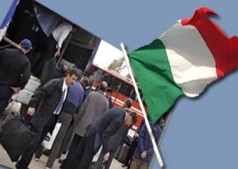 respectful of human rights, for the former residents of Camp Ashraf. It was promoted by the Farnesina in collaboration with the Office of the United Nations High Commissioner for Refugees (UNHCR).
This concrete gesture confirms Italy's front-line commitment to defend and respect refugees' human rights and underscores our country's efforts to support the Iraqi Government's right to territorial sovereignty.
The group arriving in Rome today brings the number of Iranian refugees, former residents of Ashraf, received in Italy to 15. Priority has been given to women and persons needing medical treatment, which will be provided in our country's healthcare facilities.
The Italian Embassy in Baghdad is continuing with its contacts with the Iraqi authorities and local UNHCR officers to assess whether Italy can take in other refugees, in line with the commitment of our main international partners.
Reliefweb.int reported from Government of Italy