Six Camp Liberty residents escaped MKO Cult
Six Camp Liberty (Temporary Transit Location) residents have managed to run away the Camp and handed over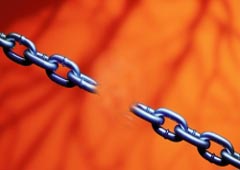 themselves to the Iraqi police, Mohammad Karami- the MKO ex-member reported on his blog.
Following the Massoud Rajavi's last message, internal brainwashing meetings and torturous rules has escalated and hence the dissatisfaction has increased within the members.
The cult leaders coerce members to sign different forms of obligations, the report reads.