Mr. Mojtaba Bidaqi succeeded to leave the Cult of Rajavi(the MKO)
He left camp Liberty after 31 years of membership in the destructive cult of Rajavi.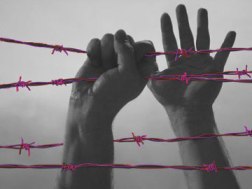 Submitting himself to the United Nation's officials in charge of camp Liberty, Mojtaba stepped in free world.
He was first recruited by the MKO recruiters in Turkey in 1984 when he had gone there to find job. He was trapped by the MKO agents and were sent to Camp Ashraf where he was brainwashed under the cult structure for 31 years.
Mojtaba's brother, Amir was also recruited by the MKO. Last year he defected from the group after he was relocated in Albania.
Nejat Society congratulated Bidaqi family for the release of their loved ones.