Another resident of Temporary Transit Location (Camp Liberty) left the Mojahedin Khalq Organization in the early days of Iranian New Year. Mr. Shir Ahamd Rouzrokh escaped TTL after 25 years of imprisonment in the Cult of Rajavi.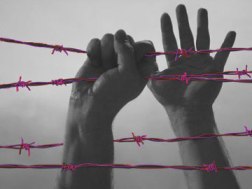 Having heard the news of his defectors, the family of Mr. Rouzrokh got very happy. They hoped for the release of other Rajavi's hostages and happiness for other families.
Nejat Society Golestan Office congratulates Mr. Rouzrokh for his salvation from the cruelty imposed on him in the cult of Rajavi. We pray for the release of other hostages held in the terrorist Cult of Rajavi.