40 more TTL residents left Iraq for Albania
Mujahedin-e Khalq members residing in Camp Liberty near Baghdad airport moved to Albania.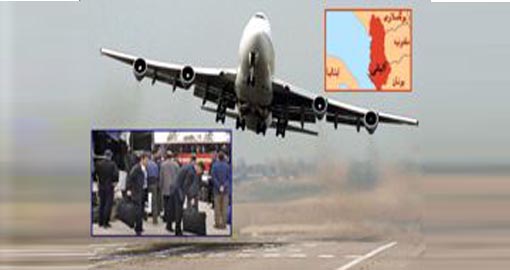 The residents moved in two groups of 20 individuals, Neday-e Haqiqat Website reported.
A total number of 254 Camp Liberty residents transferred to Albania in the last 12 groups of relocations since January 2016.
The first group:
Soudabeh Rahmanian
Almas Javanpour
Naser Amini
Ali Miryounos Haghi
Gholamreza Ghaderi
Ali Hussein Jamaati
Gholamreza Besharat
Bijan Gharib Dehkordi
Mosayyeb Rashidi
Hamid Dehghani Harati
Bagher Mofrad
Zohreh Samadi
Naser Mohammadian
Abdolhossein Soleimani
Darush Fattahiye
Hasan Besharat
Fazlollah Mazaher
Kamran Yousofi
Mojtaba Karami Afzali
Iraj Akhlaghi(Barazesh)
The second group:
Mahmoud Baghipour
Ali Jalilzaeh Masah
Ebrahim Hosseini Dahineh
Sahar Roheili (Yeganeh)
Azadeh Rafiei
Zohreh Saket
Mehrdad Soltani
Ali Shakouri
Touba Shahaboddin
Gholamhossein Salahi
Ali Alizadeh
Aazam Fatemi
Parviz Bazoft
Hossein Khademi
Fereydoun Kianian
Shahab Damgah
Khatoun Nazarpour
Tayyebeh Vahdatnia
Heshmatollah Hashemi
Habibollah Hemmatian