MeK fully supports Israel, worry of blocking Salafists' road to Syria
The Zionist Regime attacked the 1.7 million Gaza Palestinians who are already living under an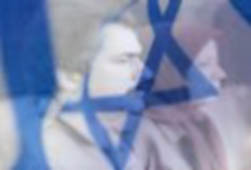 Israeli occupation and blockade. Having assassinated Ahmed Jabari, the head of Hamas' armed wing, on November 14, Israel expanded the scope of its attacks, attacking Gaza from land, air and sea and killing everyone indiscriminately.
As of Wednesday last week (up to Nov 6 morning), the number of casualties has risen to 130. And there were about 1100 people wounded in the attacks. The dead include innocent infants, whose bodies were pierced with Israeli shells.
Yet, the terrorist group MeK by issuing a statement attempted to purge the Zionist Regime and in a strange and irrelevant claimed: "the war in Gaza is part of the Regime's [the Iranian Government'] plan to export crisis out."
Rajavi's gang support for the Zionist Regime and their effort to purge its crimes are synchronized with the group's stance on legal measures of Iraqi government to control the borders with Syria, a move that prevents Salafist insurgents and remnants of Saddam, who are now fighting Assad Government under the command of Al Qaeda, to cross into Syria. It is considerable that the MeK leadership has made clear her concern over this measure of Iraqi government.
Rajavi remnants that on every occasion inveigh Nouri Maliki, who tossed them out of Camp Ashraf, this time in the guise of defending rights of the Kurds in Iraq, are seeking to provoke some Kurdish groups' opposition with Iraqi government to realize aims of the Ba'athists in destabilizing Iraq through weakening the government and exacerbating internal divisions. Obviously, theses goals are plotted under supervision of the Zionist regime and the Rajavi's traitor gang has undertaken the task of propagation on it.