A number of Iraq's Kurdistan senior Islamic scholars met the Secretary General of Habilian Association (families of Iranian terror victims) in Mashhad.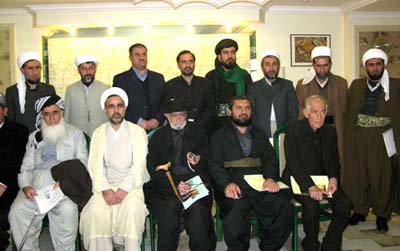 Seyyed Mohammad Javad Hasheminejad welcomed the group, headed by Sheikh Hussein Khushnawati, to "the Iran's spiritual capital city", hoping "a good cooperation" between Iran and Iraq, Habilian Association (families of Iranian terror victims) news website reported.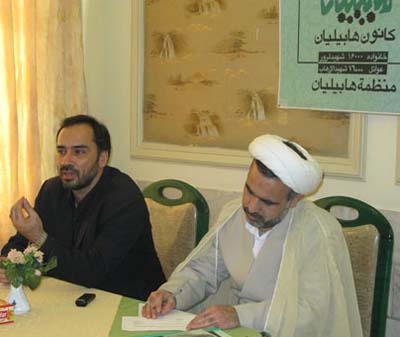 "Iran's enemies enjoyed utmost use of terrorist groups"
"The enemies used terrorist groups widely to break the Iranian nation's unity. The US used the anti-Iran terrorist group, the Mujahedin-e Khalq Organization (MKO), in the midst of Iran-Iraq war against our country. The cult assassinated several Iranian senior officials as well ordinary people. The enemies also created terrorist groups in the name of backing Iraq's Kurdistan," the Secretary General of Habilian Association said.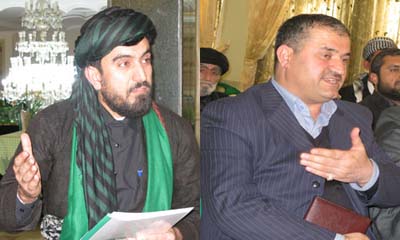 "US wants MKO stay in Iraq"
"The MKO is much hated both in Iran and Iraq, since it has committed many crimes against the two nations. However, the US wants the MKO stay in Iraq. The cult is currently planning to intervene in Iraq's forthcoming parliamentary elections. The MKO, as well as other terrorist groups does not like a secure Iraq," Hasheminejad added.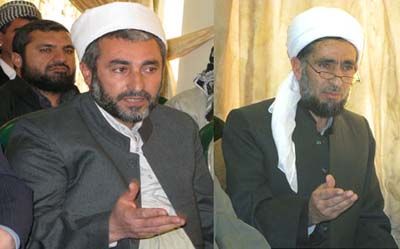 "More relationships are welcomed"
"Your association is named after Habil (Abel), the son of Adam, which shows your humane views. By the way, Abel was not willing to do any harm to his evil brother," Jamal Muhammad, Imam of Halabja Mosque said. "Opposite to you is Qabil (Cane) or the MKO, who fought with Saddam Hussein against you and also destroyed many Kurd villages. We want you to continue holding such meetings," he insisted.
"I am also willing to continue this. The more security in Iraq, the more friendship between the two countries," Hasheminejad said.
"MKO assisted Saddam in removing Iran-Iraq shared heritage"
"We have many things in common, but the MKO aided Saddam in removing our shred heritage. We hope to meet you soon in Iraq's Kurdistan," said Seyyed Muzaffar Pirkhezri, a university lecturer and chief of Pirkhezri Seyyeds.
"Part of Saddam's savage crimes in Iraq was committed by the help of the MKO. The cult committed many crimes in Kifri and Tuz Khurmatu and we should say that it many MKO crimes are committed in Iraq's Kurdistan," Hasheminejad commented.
"Habilian, the first and only anti-terrorism organization in Iran"
Issa Barzanchi, another member of the Iraqi group, asked Mr Hasheminejad if Habilian Association is registered in international organizations.
"We are the first and only anti-terrorism official organization in Iran and we could manage to collect a full list of Iranian terror victims. We have given the Iraqi officials confidential documents we have gained against the MKO. However, we are not willing to register the Association in international organizations, since they only back those who repeat their words. There have been many talks between me and Western officials, including those in Geneva. They said they didn't know the MKO, though they supported the cult to be removed from terrorist organizations lists," Hasheminejad answered.