"Iran: A Victim of Terrorism" exhibition was held by Habilain Association (families of Iranian terror victims) in Amir Kabir University of Technology (formerly known as Tehran Polytechnic University).
In order to introduce the crimes and terror efforts of the Mujahedin-e Khalq Organization (MKO) to the Iranian young generation, full documents on the MKO's crimes both in Iran and Iraq were on show at the exhibition, Habilian website reported.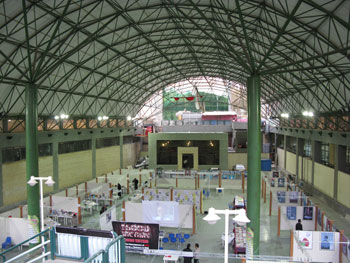 Through various books, posters and videos, the exhibition sought to present shocking documents on the MKO's terror efforts and its ideological and behavioural deviations. The students were introduced to new dimensions of the MKO's crimes through classified posters on the cult's background, intra-cult relationships, assisting Saddam Hussein during the Iran-Iraq war, its crimes against Iraqi people, the cult's propagation and fundraising tricks and some of Iranian figures assassinated by the MKO.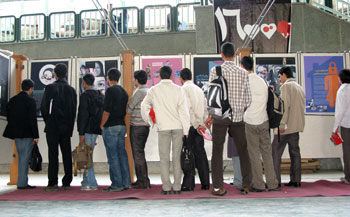 The exhibition also included cartoons on various dimensions of the cult's crimes.
Recorded by Habilian Association, a full list of 16403 Iranian terror victims ,over 12000 of whom assassinated by the MKO, was also on show at the exhibition. It aroused an increasing sense of hatred of the cult among the visitors who came to know many people assassinated by the MKO were civilians.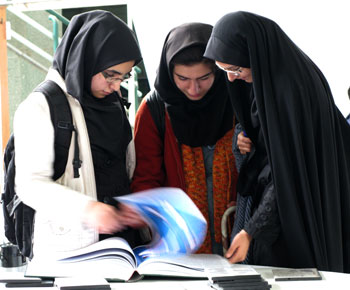 The exhibition also revealed the cult's lies on Tehran Polytechnic University. News of a debate between two Iranian politicians at the university a month ago appeared as an uprising by the students on MKO's websites. Interestingly enough, the debate began several minutes after the cult's websites revealed the news!
As in several other universities, "Iran: A Victim of Terrorism" was highly welcomed by teachers, students and the staff of Tehran Polytechnic University. This led to the MKO terrorists' excessive anger as they failed to prevent the students to bury five anonymous martyrs in the same university just a few months ago.
The following are only a few comments by many visitors who signed the exhibition's guestbook:
•Excellent, helpful and influential. I feel this should be done in a broader sense for all groups of the society especially the youths.
•I have never believed in many Islamic teachings, however I will never forget the MKO's obvious crimes, just the same as no one can forget Hitler's. I hope the world is filled with eternal peace on day.
•I was so influenced by the exhibition when I remembered my own friends martyred by the MKO.
•Thank you very much for your efforts. The Supreme Leader's comments on the enemies' "soft war" necessitate exploring the MKO's role in this regard.
•Quite informative! I never imagined that the MKO had done so many bad to us. Woe to the West that removed it from the terror list.