"Iran: A Victim of Terrorism" exhibition was held by Habilian Association (families of 16000 Iranian terror victims) in Mashhad, north east of Iran. Highly welcomed by the visitors, the exhibition was held in order for various groups of school teachers to become familiar with the background and crimes of the Mujahedin-e Khalq Organization (MKO).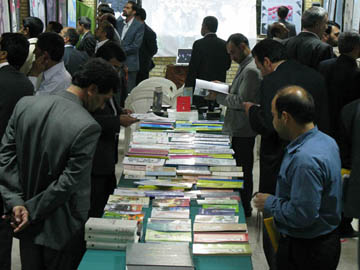 As a sideline of the 1st regional course for political training teachers in Mashhad, Habilian Association held the exhibition in order to reveal the crimes of the MKO. The exhibition was highly welcomed by hundreds of school teachers from Sistan-Balouchestan, Kerman, Yazd, Golestan, Khorasan-e-Razavi, Khorasan-e-Shomali and Khorasan-e-Jonoubi provinces.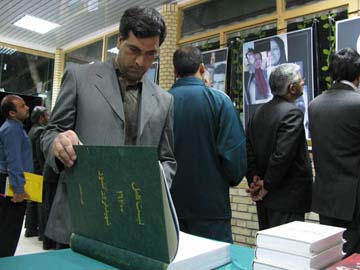 Documents on scandals of MKO leaders, forced divorces and violating women rights within the MKO, the cult's tricks to attract Iranian youth, documents on MKO frauds, MKO's vast assassination attempts against Iranian people, the cult's contributions to Saddam Hussein during the Iran-Iraq war against Iran as well as against Iraqi Shias and Kurds and documents on Iranian victims assassinated by the MKO were on show.
Several software and multimedia products on crimes of the MKO produced by Habilian Association were also introduced to the visitors. Showing documentaries on MKO crimes was also highly welcomed.
The following are only few of the visitors' positive comments who signed the exhibition's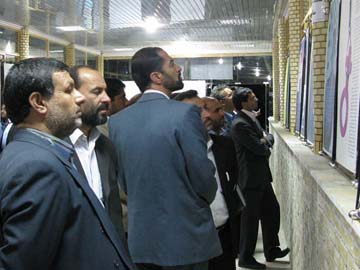 guestbook:
• Well done! Thank you very much for your great work. It reveals the crimes of terrorist groups to the youth. Please hold the exhibition in other cities if possible.
• Since protecting the Islamic Revolution necessitates holding such exhibitions, I suggest you to hold this in regions close to the frontier, where is more endangered by foreign agents.
• I was always wondering about terror attempts in the post-Revolution Iran and wishing to view a full collection of terrorist groups' activities against Iran. Now I found my wish fulfilled. I think this should be held in other cities also.
• To me the exhibition was an innovation; that is I had never seen such a full-detailed and informative collection on crimes of the MKO. Thank you very much for all your efforts.
• Thank you very much for this. I suggest you to hold this in schools so that crimes of the MKO will be revealed to the Iranian young generation.